Plumbing software that ignites business growth
Housecall Pro's all-in-one business software for plumbing companies and contractors simplifies field-related tasks, allowing you to focus on growing your business to its full potential.
TRUSTED BY 3,500+ PLUMBING BUSINESSES
Software features made for plumbing businesses
All-in-one plumbing management software
Whether your biggest challenge is scheduling jobs, dispatching techs, or collecting payments, our plumbing software can help you manage it all. Housecall Pro has all the cutting-edge features you need to manage plumbing operations, enhance productivity, and improve customer service.
Simplify scheduling and dispatching
Let our plumbing scheduling software work for you with online booking, enabling fast and easy scheduling. Easily dispatch the right plumber to each job while keeping customers in the loop with real-time updates.
Professional plumbing proposal & invoice software
Our 'Good, Better, Best' feature makes it easy to showcase tiered pricing options so your customers can easily visualize the benefits and features that come with each service. When your invoice perfectly matches the original estimate, you can close more jobs quickly and easily.
Plumbing CRM software to delight your customers
Our CRM for plumbers helps you keep track of recurring service agreements, customer information, and history all in one place. With Housecall Pro, your entire team will have access to the invaluable insights necessary for providing high-quality, customized experiences that foster long-lasting relationships.
WHAT OUR PLUMBING PROS SAY
Housecall Pro offers more options
"With Housecall Pro, there's nothing that we want it to do that it doesn't do. We could have 100 trucks, and we'd still use Housecall Pro."
Dave C.
Owner, Cass Plumbing
San Diego, CA
GET IN TOUCH:
858-842-5746
On average, Pros increase monthly revenue generated through Housecall Pro by 50% after their first year.
There are a lot of options out there, and it can be tough to know which one is right for your business. That's why we've put together this list of articles and expert advice on the subject.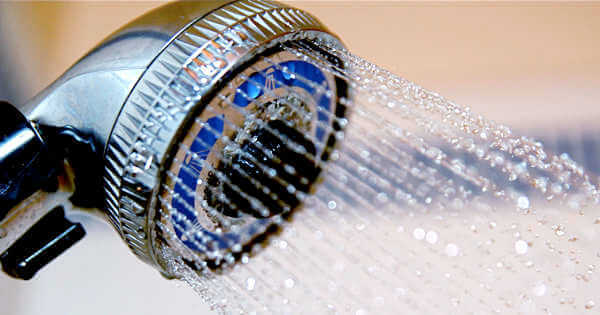 5 Plumbing Technologies that will Help You Grow Your Business
How to make a million dollars as a plumber
The Ultimate Plumbing Marketing Plan to Help Grow Your Business
"Riding like a boss thanks to #hcpassist now I can 
actually enjoy family time!"
Cassie G.
Coastal Heating & Cooling
City, State
"Riding like a boss thanks to #hcpassist now I can 
actually enjoy family time!"
Cassie G.
Coastal Heating & Cooling
City, State
"Riding like a boss thanks to #hcpassist now I can 
actually enjoy family time!"
Cassie G.
Coastal Heating & Cooling
City, State
Plumbing software is a specialized tool designed to streamline plumbing business operations, including scheduling, dispatch, invoicing, and customer management. It boosts efficiency, saves time, and enhances profitability for plumbing businesses of all sizes. Our plumbing business software was created for plumbers to reclaim back hours lost every week
Housecall Pro provides a comprehensive set of features and tools to efficiently manage plumbing operations, enhance productivity, and improve customer service, including:
Reporting – get the data you need to find the right jobs for your plumbing business
To find the best software for your small plumbing business, think about user-friendliness, scalability, integration capabilities, and customer support. Look for solutions that align with your specific needs and budget. Best-in-class software like Housecall Pro is the ultimate plumbing service software solution tailored to your organization's unique goals and needs. We understand the importance of optimizing processes and enabling your plumbers and office staff to excel. With Housecall Pro, you'll find comprehensive features, unmatched reliability, and top-notch customer support. Take the leap and experience the best plumbing software designed to propel your business to new heights.
Absolutely! Housecall Pro is designed to make it easy for plumbing businesses of any size to get up and running quickly with a simple, intuitive interface. In just a few hours, you can have your business online and allow customers to book appointments without ever picking up the phone.
Our help documents provide step-by-step tutorials on how to set everything up. So even if you aren't tech-savvy, you can still easily manage your business. And if you need more help, our customer service team is there, ready and willing to answer any questions or concerns about using Housecall Pro for your plumbing business.
For larger businesses that need more support, we offer dedicated customer service – just contact us directly for more information about how we can help
We sure do. Housecall Pro is a cloud-based solution available on desktops and mobile devices. Our mobile app is a robust tool that brings the power of our software to your team's fingertips. Available on iPhone and Android, our app streamlines workflows and fosters seamless communication between field technicians and office administrators. You'll gain real-time access to critical information such as job details, customer data, and scheduling.
The Housecall Pro app offers intuitive tools for estimates, invoicing, payment processing, and more. With its integrated marketing features, you can attract and retain more customers, fuelling your business growth. Experience the difference this comprehensive solution can make for your plumbing business.
Day-to-day operations are rarely predictable. When the schedule changes, are you updating the calendar on your desk? Do you have to text or call the tech to tell them the job was rescheduled?  Think about how much time you would save if you had software that did that for you. Scheduling and dispatching are difficult enough, but when the same person is also managing the books or buying new materials – it's just itching for human error to happen. 
And while accounting may not seem like a daily thing to most businesses, it has to be! When using Housecall Pro for your plumbing business, you can utilize digital expenses, payroll, and bookkeeping solutions. Getting ready for tax day is a lot easier when everything is digital—no pulling from file cabinets, no more gathering loose papers left behind in trucks. Housecall Pro's plumbing business software operates daily to track company expenses and earnings and connect them to your accounting software like QuickBooks Online. Doing a little bit every day makes closing books each month – and each tax year – much easier. 
Plumbing software takes the hassle out of running your plumbing business so you can work on what matters.
Yes! Housecall Pro's plumbing software seamlessly integrates with popular tools like QuickBooks, CRM systems, and communication apps. This means you can rest easy knowing you'll get a smooth workflow and data synchronization across the board. Not sure we have what you're looking for? Chat with us using the blue bubble now, or call us at 858-842-5746.