Easy-to-use Electrical software
Housecall Pro's software organizes your operations so you can easily schedule and dispatch technicians, create estimates and proposals, send invoices, and take payments. Providing customers with a great experience has never been easier.
Run your business from anywhere
Service Scheduling Software
Turn your estimates into invoices and send payment reminders on the go. With "On My Way" texts, impress your customers by letting them know when their technician will arrive. Schedule more jobs rather than leaving the customer waiting for a follow-up.
Electrical Estimating and Invoicing
Provide customers with a professional record of work, easily keep track of work orders, and convert estimates into one-off jobs or recurring services. Offer ACH payments, credit card processing, and consumer financing.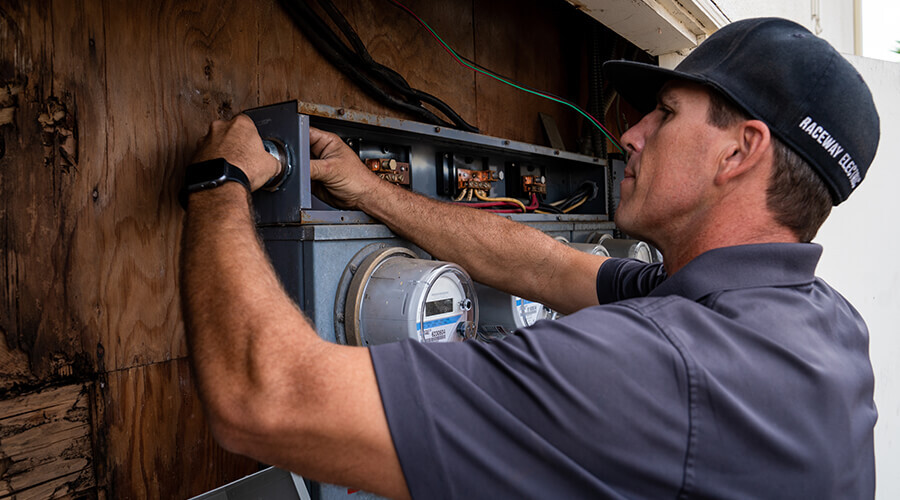 Customer Management Software
Take the work out of managing your customer relationships. Housecall Pro automates your follow-ups and tracking, and makes it easy for electrical customers to book your business.
Made for electrical businesses
WHAT OUR ELECTRICAL PROS SAY
"Easy to get started. Immediate results."
"When we ran into Housecall Pro, we just fell in love with it… It was simple, and the guys could use it."
Derek L.
Razorback Electric
Delray Beach, Florida
GET IN TOUCH:
858-842-5746
On average, Pros increase monthly revenue generated through Housecall Pro by 50% after their first year.
There are a lot of options out there, and it can be tough to know which one is right for your business. That's why we've put together this list of articles and expert advice on the subject.
The 11 best winter work gloves for electricians
7 Electrical Trade Shows For Residential Electricians in 2023
Electrician salary: how much do electricians make?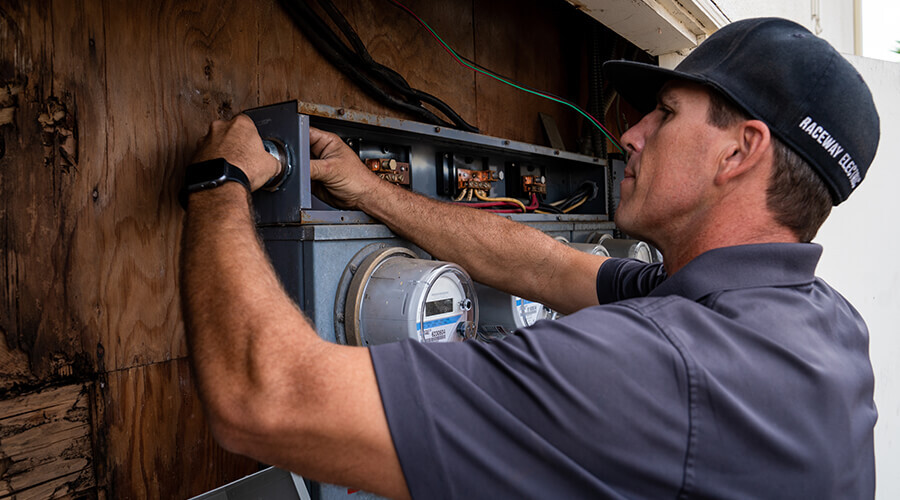 22 Proven Ways to Get More Leads for Electrical Businesses
How to start an electrical business
Asking your electrical customers to review your service can be tricky.  It's best to get in the habit of asking customers for a review after every service, and you can make it easier on yourself by using an automated service to request reviews on your behalf.
The Housecall Pro reviews management feature makes it simple to grow your visibility in local search by automating when you ask customers for reviews and publishing the best customer testimonials to your website.
A small business needs expert dispatching software. With Housecall Pro, your dispatcher can control your electrical team with ease – from both their mobile phone and desktop computer. Our dispatching software lets you see real-time locations of your vehicles, text your technicians job details and directions, and monitor which customers call you with our integrated call monitoring.
Developing a good electric service invoice template can make billing your jobs much easier. When you create your invoice, consider some of these tips below:
Business name and logo 
Contact information
Services, including pricing and descriptions 
Total, including taxes
Thank you message to the customer for a personalized touch 
Housecall Pro makes invoicing easy with automated invoicing software and integrates with QuickBooks too.
QuickBooks Online and Desktop are the accounting softwares of choice for many electrical businesses. Whether or not you're working with a bookkeeper or accountant, QuickBooks can help you create profit and loss reports, organize your payroll and tax information, and much more.
Housecall Pro seamlessly integrates with both QuickBooks Online and Desktop software. With our QuickBooks integration you'll be able to sync your customers, invoices, and payments automatically. Housecall Pro integrated apps make managing your business easier.
Yes, technicians can access the software anywhere using a desktop computer, smartphone, or tablet. The software allows easy management of technicians in the office, but also easy access to boost efficiency out in the field. Technicians can create estimates, invoices, and receipts out in the field for better customer experience, and the same information can be seen from administrators in the office.
Housecall Pro is designed for businesses to manage payments, automate marketing and referrals, create calendar schedules for technicians, create advanced reporting, and more. Electrical Contractor software helps your business achieve more efficiency, enhanced customer experience, and better communication from inside the office to out in the field.
Housecall Pro comes with a 14-day free trial that can be initiated anytime. This way, you are able to test the features you need to manage and facilitate the daily functions of your electrical business. After the free trial, our software will have a monthly fee starting at as low as $49 a month, with intuitive features tailored to your business needs.