Plumber salary in every state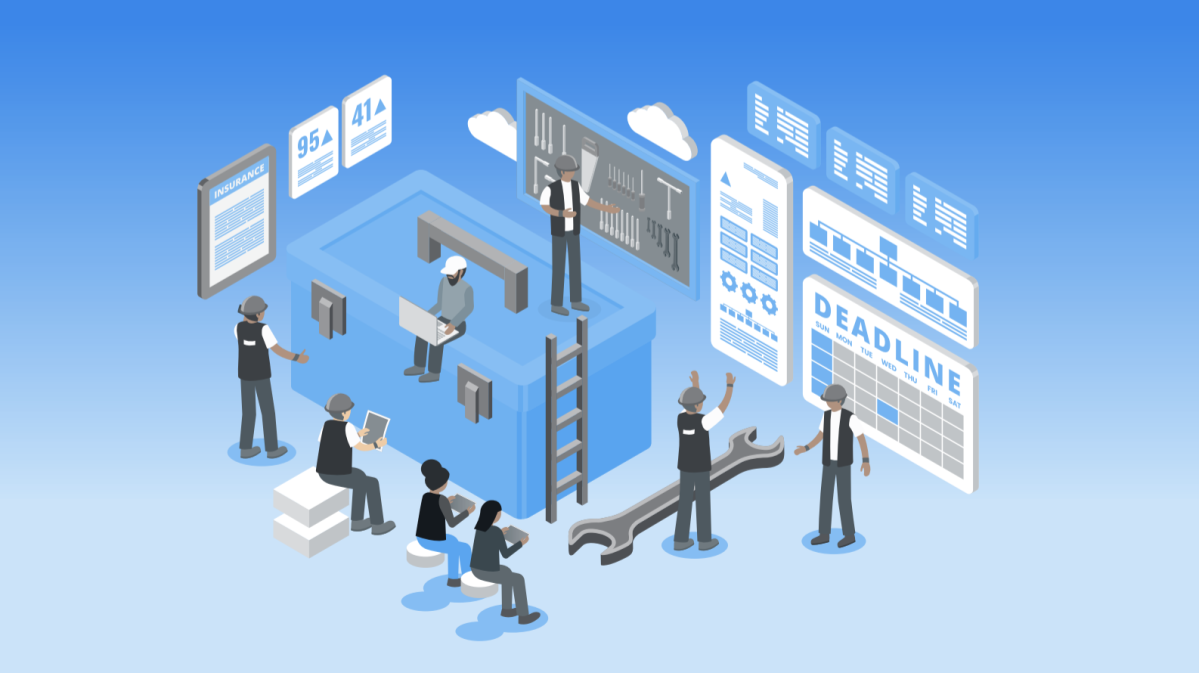 Whether you're just getting into the plumbing industry and looking for an entry-level apprenticeship, are a licensed journeyman plumber, or one of the experienced plumbers, knowing the lay of the land can be helpful.
Average hourly and top plumbing salaries in the U.S.
Pro tip: If you're looking for more information about becoming a plumber, check out this ultimate guide on getting a plumbing license.
How much do plumbers make? In order to give you a sense of the average salary for a plumber in different locations, we scraped data from thousands of plumber job postings on Indeed.com, sorted it, analyzed it, and present it here for you.
We break down the average hourly rate for service plumbers across the country and by state, the average salary range for plumbers, and the number of posted plumbing job openings with a salary greater than $55,000.
Hopefully, this gives you a sense of the plumbing industry as it currently stands.
How much does a plumber make?
The average hourly rate for plumbers across the entire United States is $29.33. Annualized, that works out to a salary of around $56,330 per year.
But keep in mind that an average is just that — an average. This number includes salaries listed for plumbing positions in the areas with the highest cost of living (like San Francisco or New York) and also low cost of living, like rural towns.
If we zoom in a bit further, the state with the highest average hourly rate is Alaska. Plumbing jobs advertise an hourly rate of $91.30 on average.
On the flip side, the state with the lowest average hourly rate is Arkansas, where listings show an annual salary of $39,600.
Some of the variance may be due to how many other plumbers serve households in the same area. Other aspects to consider are the formal education you have in the trades, the number of years of hands-on experience you have, and if you are working for yourself or someone else.
How to hire great leaders for your field service business
Control. It's probably why you started your own business in the first place. You wanted control over your time and your earnings. Control the way things get done. But as your business grows, you realize you can't do everything yourself. So if you want a business that's yours, but also one which can grow into something great – you need to hire great leaders. Download our ebook, Hanging up your boots and hiring leadership, to learn how to move away from being the boots on the ground and become the visionary that scales a truly great company.
Average plumber salary by state
When looking at the plumbing industry as a whole, it can be helpful to see the average hourly amount in each individual state.
Keep in mind that this average includes both the high and low amounts, and is across a variety of positions, from temporary or contract worker all the way up to Master Plumber.
However, knowing the average hourly rate (and combining it with the other data) should give you some context for which states tend to pay the most and which pay the least.
Salary range for plumbers
Another way to understand plumbing salaries is to look at the range of pay being offered. Since the average incorporates both the highest and lowest figures, the range gives us some context about how broad the plumber pay scale is from the lowest-paid to the highest-paid plumbing positions.
Across the entire United States, the average salary range for plumbing positions runs from $45 per hour to $200.
This was calculated by averaging both the low and high end of the salary range for all states.
Note that, again, this range includes a variety of positions. Pay scale for a plumber is not only based on location, but certifications and years of experience. The highest rate could represent a Master Plumber, while a licensed journeyman is the median, and an apprentice would receive half of that rate, representing the lower end of the scale. In collecting this data, we didn't exclude any listings based on the job title listed, so it includes all types of roles.
Plumbing salary range by state
Looking beyond the national average, we can get a sense for what plumbers are earning in each state by looking at the range of salaries shown on a state-by-state basis.
This analysis gives us a high and low benchmark for what plumbers might expect to earn in their role, based on their location.
Numerous states have an average lowest hourly wage of $7.25/hour (the minimum wage base salary). Hawaii has the highest average hourly wage at $81.85/hour.
Here's a breakdown of the salary ranges in each state found in our analysis.
Average plumber pay vs other top jobs
Only looking at hourly rates can make it difficult to get a sense of what an annual salary might look like. It can be helpful to calculate what an hourly rate translates into over the course of an entire year.
From looking at Indeed's data, we found that they segmented job listings into salary buckets. The highest bucket was for listings that advertised an annual salary of more than $55,000 per year. We dug into this data next.
California has the highest number of jobs listed that pay over $55,000 per year with 1,383 total listings. But, on the other hand, Rhode Island has the highest percentage of jobs listed that pay over $55,000 per year with 25.98%. (That's 53 jobs paying more than $55k out of 204 total plumbing jobs found in our analysis.)
Cities with the highest plumbing salaries
If you're considering a move, you want to know more about the plumber salary in specific cities. Roles in big cities tend to offer higher salaries than those in smaller towns and rural communities. This means that, as a plumber, you may not want to just compare your salary to the country as a whole or even your entire state. Instead, you can look at salaries offered in cities.
In addition to determining the states that pay the highest average amount, we also evaluated which cities within each state pay the most. In other words, if you are a plumber working in that city, you're probably making more than most other plumbers in your state.
What follows are the cities within each state that have the highest paying average salary listed. Among these cities, Wakefield, Massachusetts and Saint Paul, Minnesota are tied for the highest average hourly rate at $48.08/hour, while Portland, Maine (the city in Maine with the highest average paying plumber salary) has the lowest average hourly rate across the U.S. at $19.61.
There was insufficient data from Alaska and Vermont for us to determine which city had the highest average hourly rate.
Final Thoughts
While this data primarily represents averages throughout the United States, it does reveal a significant amount of useful information such as segmenting out those who already know how to use plumbing software.
With the average salary being approximately $50,000/year (and many jobs available above that amount), it demonstrates that plumbing is indeed a well-paying profession. Clearly, the plumbing industry is robust, and now is as good a time as any to start a plumbing career or a plumbing business.
Additionally, this data can be useful when it comes to setting competitive salaries, evaluating your personal part-time or full-time job salary, and determining what sorts of pay increase you might be able to expect in the future.
Download the full infographic for plumber salary in every state