Another Pro Vote is here! U.S. holidays on the schedule screen
Say goodbye to scheduling a job on Labor Day or Easter. Our public holidays feature allows you to see these U.S. public holidays right in your calendar: New Year's Day, Martin Luther King's Birthday, Washington's Birthday, Memorial Day, Juneteenth, Independence Day, Labor Day, Columbus Day, Veterans Day, Thanksgiving, and Christmas Day.
You're invited to join Accounting
There are still some seats available in high-demand. On top of one-month FREE bookkeeping, you'll get:
– Accounting integrated into Housecall Pro
– Bookkeeping done by a professional bookkeeper
– IRS-compliant books ready for tax season
– Mobile-friendly dashboards with real-time financial insights
Plus, you'll get to share valuable feedback before our Accounting product is available to everyone! Sign up today to participate.
Even better security and privacy in Pipeline
With our latest Pipeline web app release, your Owners/Admins can grant access to specific members of your team. This way, you can control who can view and modify Pipeline data for added security and privacy.
Pipeline helps you to input, track, and automate your work from estimate to invoice. Don't yet have Pipeline? Get started today.
Turn on automatic updates so you never miss a beat
We're launching exciting features to our Housecall Pro Mobile App (hint: Pipeline mobile is almost ready for action)! Turn on automatic updates so you're always using the latest version.
On iOS, go to Settings > App Store > Automatic Downloads > Turn on App Updates
On Android, go to Play Store > Menu (three lines) > Settings > Auto-update Apps (select "over Wi-Fi" to reduce mobile data consumption)
Want to help us shape Consumer Financing?
We're building some new features and would love your feedback! Fill out a quick form to share your thoughts and leave your contact information if you'd like to speak with a member from our product team. Your input will help us help you easily win more (and bigger) jobs. We can't wait to talk with you!
Did you know you could see who's already approved to pay over time? Or who needs to confirm with Wisetack that the job is complete? All the answers are in the 'Consumer Financing' tab in My Money.
How to pay a bill with Bill Pay
Curious to see how Bill Pay works? In this video, we'll show you each step to submit a bill—everything from funding your HCP Money account to entering the vendor and bill details.
Sign up on our waitlist for the chance to join Bill Pay Alpha or give your two cents in surveys, design reviews, and more!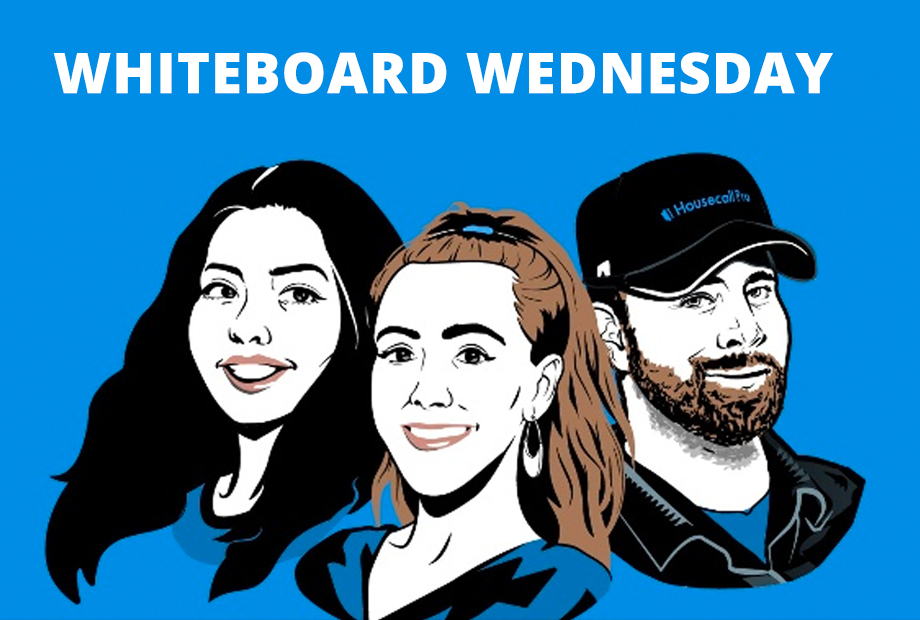 Hear it from a fellow Pro – Housecall Pro is all you'll ever need
Ever wonder if the grass is greener on the other side? Tune in TODAY at 11 am PST to hear why switching to another software was a nightmare and coming back to stay with Housecall Pro has been their best decision yet.