How to Start Offering Virtual Estimates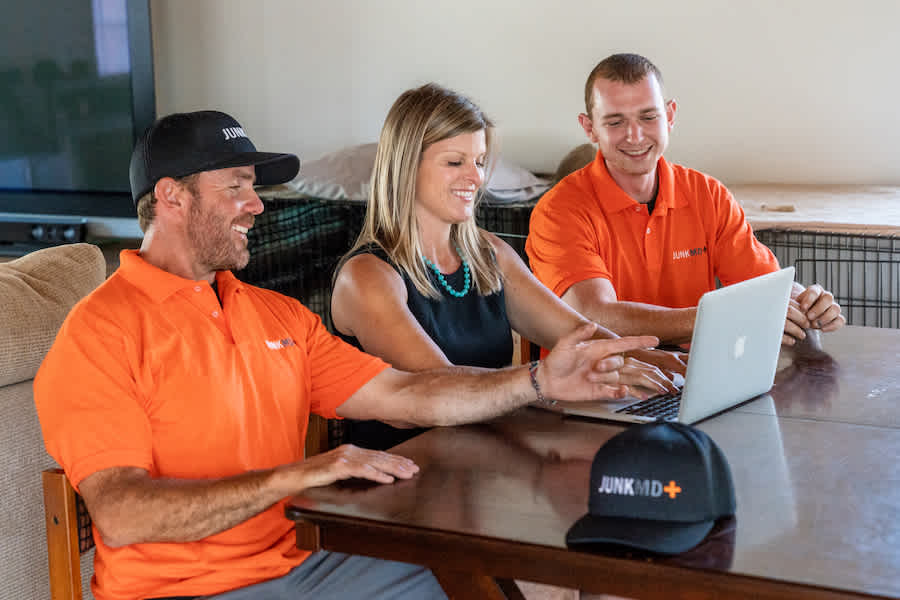 Home service businesses are seeking out ways to continue working while reducing exposure during COVID-19. Even for businesses offering essential services, some of this work can be performed virtually, without customer contact or an in-home estimate.
Virtual Estimate How-Tos
Many pros have been successfully conducting virtual estimates for years. It takes some practice to get used to and potentially some customer education. Here are some tips to get you started.
1. Assess Which Jobs Can Be Estimated Virtually
Certain types of services will be easier to provide virtual estimates for. Assess which services you can do without visiting your customer, and make sure you inform customers about this change.
Many customers are hesitant to have unnecessary visitors to their house or place of business. Knowing you offer virtual estimates can give them the confidence to reach out.
2. Assess How You Can Perform Estimates Virtually
The first step to offering these estimates is to figure out what medium you'll need to get the necessary information.
Virtual estimates can be conducted on the phone or through a video call. Some pros are even able to do simpler estimates via email or an online form using a list of questions.
Do you need to see the house or room in question? Make this as simple as you can for the customer.
Denisse Baker, founder and CEO of Mess Maid Right NW, has been conducting virtual estimates for three years. In a Facebook post, she explained that she had customers send photos and videos for post-construction cleanup jobs and could build an estimate off of that content.
"We are now asking them to do the same as residential because we don't want to be in contact with others as much as possible," Denisse explained. She hasn't received any push back for the change.
3. Decide Which Platforms to Use
For those of you with iPhones or iPads, FaceTime can be an easy-to-use option. If you or your customers don't have FaceTime, consider these alternatives: Google Hangouts, Facebook Messenger, Zoom, or Skype.
Using Zoom, you can send your customers a link that they can bring up directly in their web browser without needing to download any software or create an account.
4. Make a List of Common Estimate Pitfalls
Create a list of things like narrow doorways that you'd catch in person to be sure to cover them in the call.
5. Inform Your Customer What They'll Need for the Estimate
Create an email or blog post with everything a customer needs to know to perform an online estimate, such as what measurements you'll need, what video programs you can use and how to download them if necessary. Send the email or link to the blog post when you set up the call for the estimate.
6. Send the Estimate via Email or Text
After you've completed the call, send a digital estimate for your customer to approve. If you're new to virtual estimates, it might take time to work out the bumps. Remember that you can add the caveat that these are estimates and might not match the final bill.
(See how you can use Housecall Pro to send a customized estimate to your customers with one click.)
Virtual Success Stories
Foltz and Sons Electrical and Heating are old hats at offering virtual estimates. Co-owner Glenn Foltz explains he has been offering them using FaceTime "since FaceTime was a thing!"
According to Glenn, FaceTime estimates has helped him weed out low-balling prospects while saving her company and her customers time and energy. "I've saved myself a bunch of tire kickers, and set myself apart for many of my clients!"
Meanwhile, an appliance repair specialist who runs a one-person operation is currently booked solid and believes his success has a lot to do with services he offers digitally.
"I have always offered phone diagnosis, FaceTime diagnosis and even walking "DIYers" through repairs," he explained in an interview. In return, all of his clients book online, and he saves time by not needing to answer the phone and coordinate appointments.
This pro has never charged to offer virtual estimates or walk-throughs, but it has earned him work and a solid reputation. "One thing I learned very quickly is the more helpful you can be and the more answers you have to questions without 'costing people money' brings so many real customers that stay loyal to you forever.
Other Strategies to Consider
Many businesses are working with reduced staff and limited office resources to take calls and handle customer requests. It might be worthwhile to be more transparent about your pricing online and make it easier for customers to book emergency services.
Using an online booking platform like Housecall Pro's, customers can browse your services and book an appointment without picking up the phone.
Finally, when you do need to enter a house or business to perform a service, it's important to follow safety protocols to protect your crew and the customers.
Learn more about how to perform an essential service.
Virtual Estimates Using Housecall Pro
Housecall Pro has teamed up with Streem to offer advanced video streaming services and related tools that improve your customer experience during virtual estimates. You'll also be able to automatically assign and start jobs straight from the estimate. Watch the video to learn more.
These virtual estimates are currently only available in Housecall Pro's desktop web portal only. A smartphone version is coming soon. Current users can add for virtual estimates in the Housecall Pro App Store to get started.
Don't have Housecall Pro?